INSTALLATION
we hesitate to wash ourselves in muddy water

---
by Mike HJ Chang
22 February — 12 April 2019
RELATED EVENTS
---
about the installation
We Hesitate to Wash Ourselves in Muddy Water
is both the title of the artwork and the exhibition by Singapore-based artist Mike HJ Chang. The artwork is characterised by its bold emptiness: the artwork consists merely of six mechanical devices in the shape of cylindrical containers attached to our permanent picture hanging system—consisting of rail tracks and steel cables. These mechanical devices cause the steel cables to bounce off the walls, at random intervals.
The work offers audiences a respite from an overload of cultural consumption in its quietness and emptiness, and follows the same mischievous strain of thought that informs Mike's previous works that were created in relation to the space of art and art production.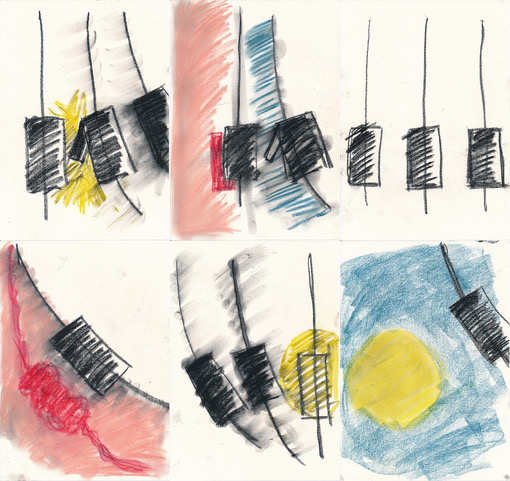 about the artist
Mike HJ Chang
(b. 1982) is a Taiwanese American artist and educator in fine arts. He received his Bachelor of Arts from the University of California, Los Angeles, and his Master of Fine Arts from the California Institute of the Arts, both in the USA. He currently resides and works in Singapore.
Chang has exhibited his works in prominent art spaces such as Chan Hampe Galleries, Peninsular, Institute of Contemporary Art Singapore, Esplanade's Jendela, Post-Museum, Sculpture Square, Art Stage Singapore, Shanghai West Bund Art Fair, and Yeo Workshop since 2011.