INSTALLATION
topographies

---
by Jason Lim
22 May — 11 July 2019
RELATED EVENTS
View photos from the event here.
about the installation
Topographies
is a solo exhibition by Singapore artist Jason Lim. It presents a series of photographs and a video work created during Jason's ten-day residency in Kjerringøy, northern Norway last year. The residency programme was part of Kjerringøy Land Art Biennale, which featured twelve international artists and their site-specific nature-altering works developed prior during the residency.
Accompanying the exhibition is an eponymous publication of the photographs accompanied by writings. Designed by Calleen Koh with a contribution by writer Christine Han, the publication was launched on the night of the exhibition opening, and is on sale exclusively at Telok Ayer Arts Club for the duration of the exhibition.
about the artist
Jason Lim's
(1966) repertoire of works encompasses ceramic art, photography, video, installation, and performance art. He studied at Central St Martins College of Art & Design, between 1989 and 1992, and graduated with a BA (Hons). He attained his Master of Fine Arts Degree from Royal Melbourne Institute of Technology (LaSalle College of the Arts) in 2003. Lim was co-Artistic Director and Artistic Director of Future of Imagination (an international performance art event held in Singapore) 2 (2004) & 5 (2008) and 7 (2011), 8 (2012) & 9 (2014) respectively.
In 2007, he presented his work Walking Sticks at the 4th World Ceramics Biennale in Korea winning the Juror's Prize. Also in 2007 Lim presented Just Dharma and Light Weight at the Singapore Pavilion of the 52nd Venice Biennale. As a ceramist, his works have been collected and commissioned by various public museums, art institutions, corporate companies and private collections, both locally and internationally.
In 2010, he was invited as guest artist to join performance art collective Black Market International in their 25th anniversary celebration tour of Poland, Germany and Switzerland. As a performance artist, he has been invited to present performances in more than 20 countries.
EXHIBITION
This, That.

---
by
Ginette Chittick
15 July — 5 Sept 2019
RELATED EVENTS
---
TAAC 1st Year Anniversary &
Opening Reception of This, That. Sat 3 Aug 2019,
3:00pm — 11:00pm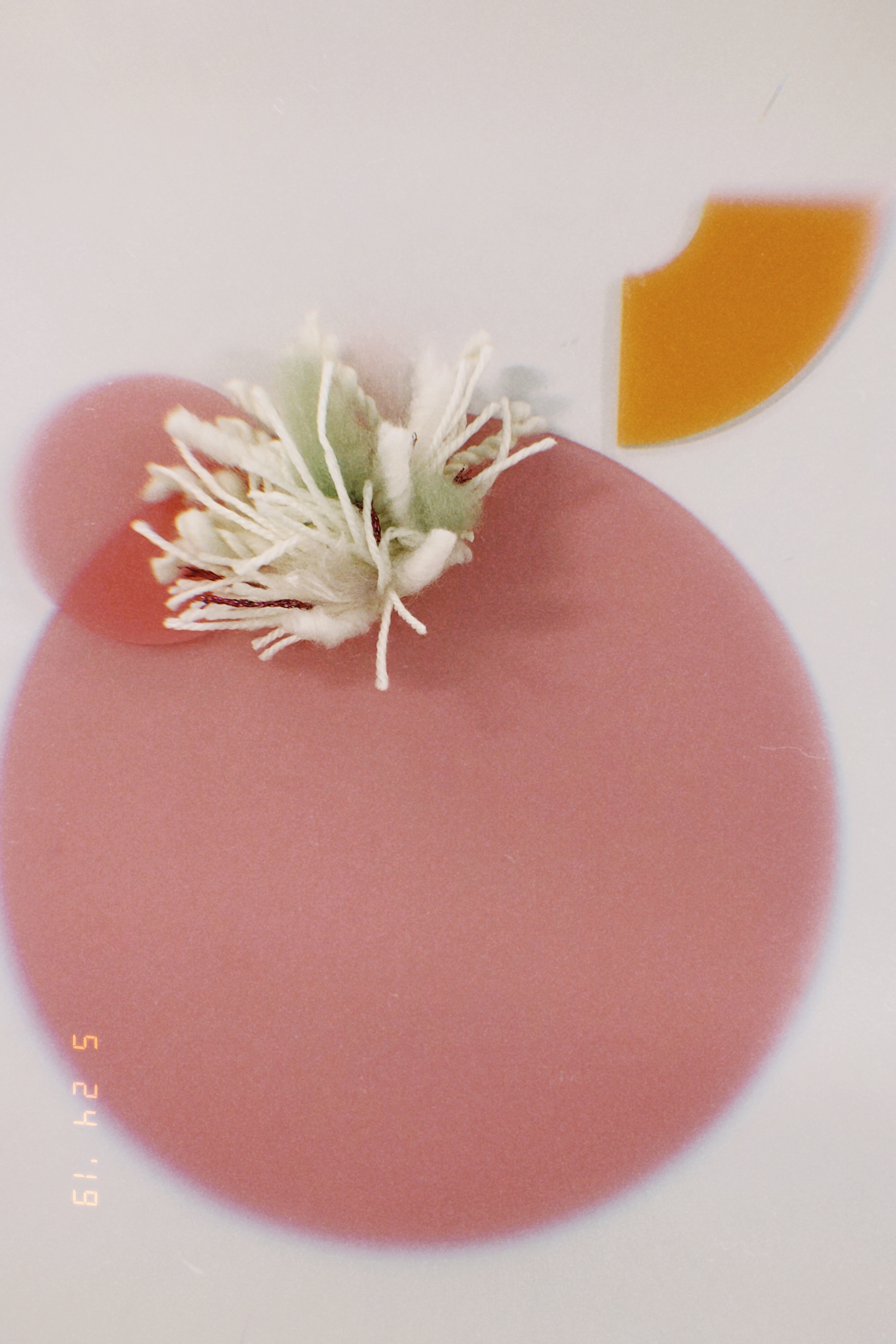 about the artist
Hailing from an underground music background,
Ginette Chittick
is a member of one of Singapore's pioneer ArtRock/Shoegaze bands Astreal, a DJ and a prolific punk musician and zinester of the mid 90s punk scene. Starting her graphic design exploration with grimy photostating machines, dot matrix printers, typewriters and cut-up-&-paste techniques, Ginette delved into the themes of sexual identity, Riot Grrrl, punk rock ideology and feminism in one huge slugfest of personal narratives.
She was also the founder of the local Riot Grrrl chapter in Singapore. Originally trained as a web/graphic designer, her exploration into the realms of music, fashion, art, textiles/fibre and photography has led her to work on the themes of love, memory, gender and experience, and investigating the fuzzy intersection between Art, Design and Craft. The Punk Rock DIY ideology continues to pervade much of her process of making.
She holds a Master of Art (Design) and directs the Diploma in Fashion at the School of Fashion, LASALLE College of the Arts.
INSTALLATION
ADVANCED DINING
a curated culinary event
Telok Ayer Arts Club
Head Chef
in collaboration with
The Picnic

Aiwei Foo & Wangxian Tan
1pm/5pm
13, 20 & 27 July

$128++/pax includes welcome tea ceremony & cocktail pairing
Only 15 seats available per session.
Book now.
Facebook Page
here
.
RELATED EVENTS
---
Singapore Food Festival 2019 12 - 27 July 2019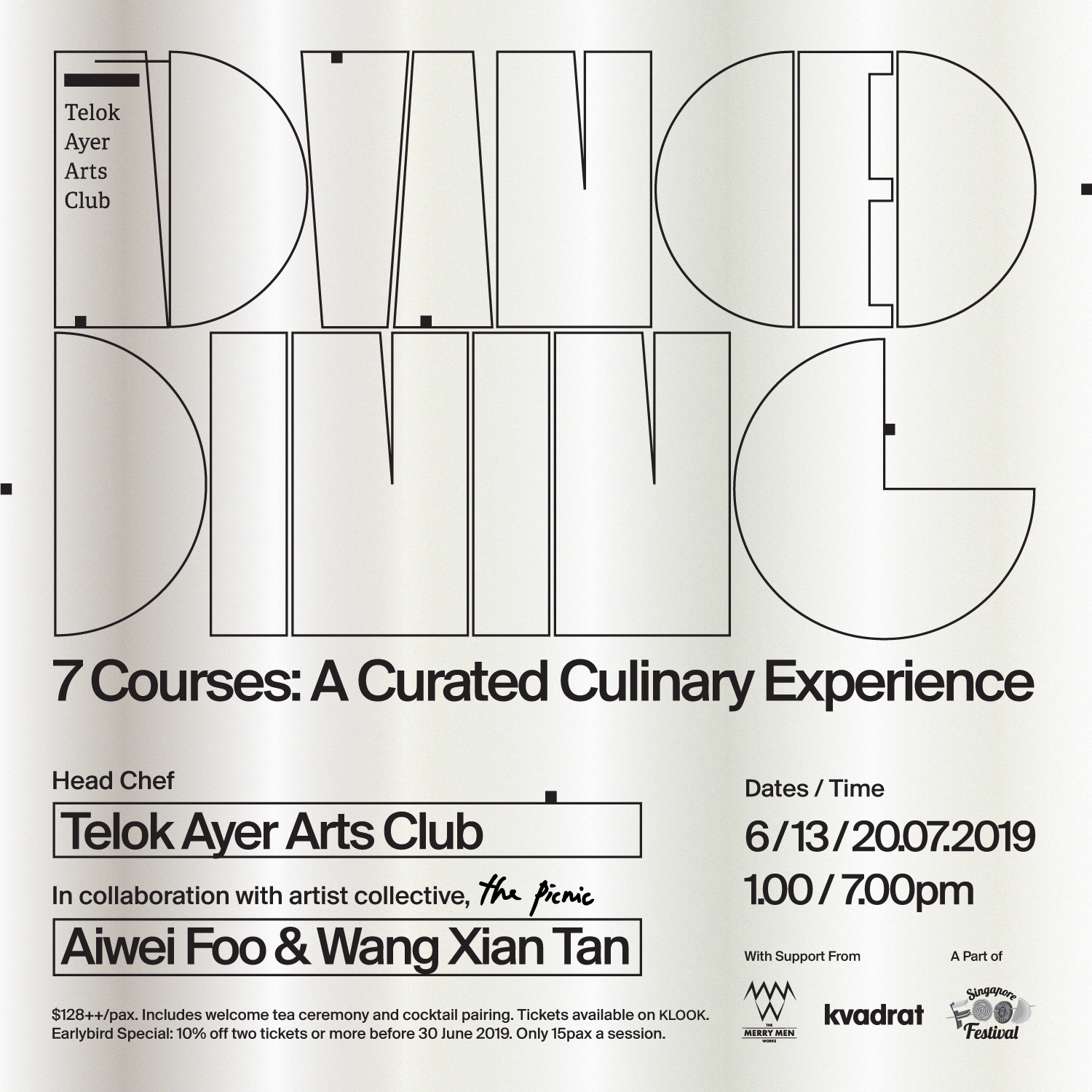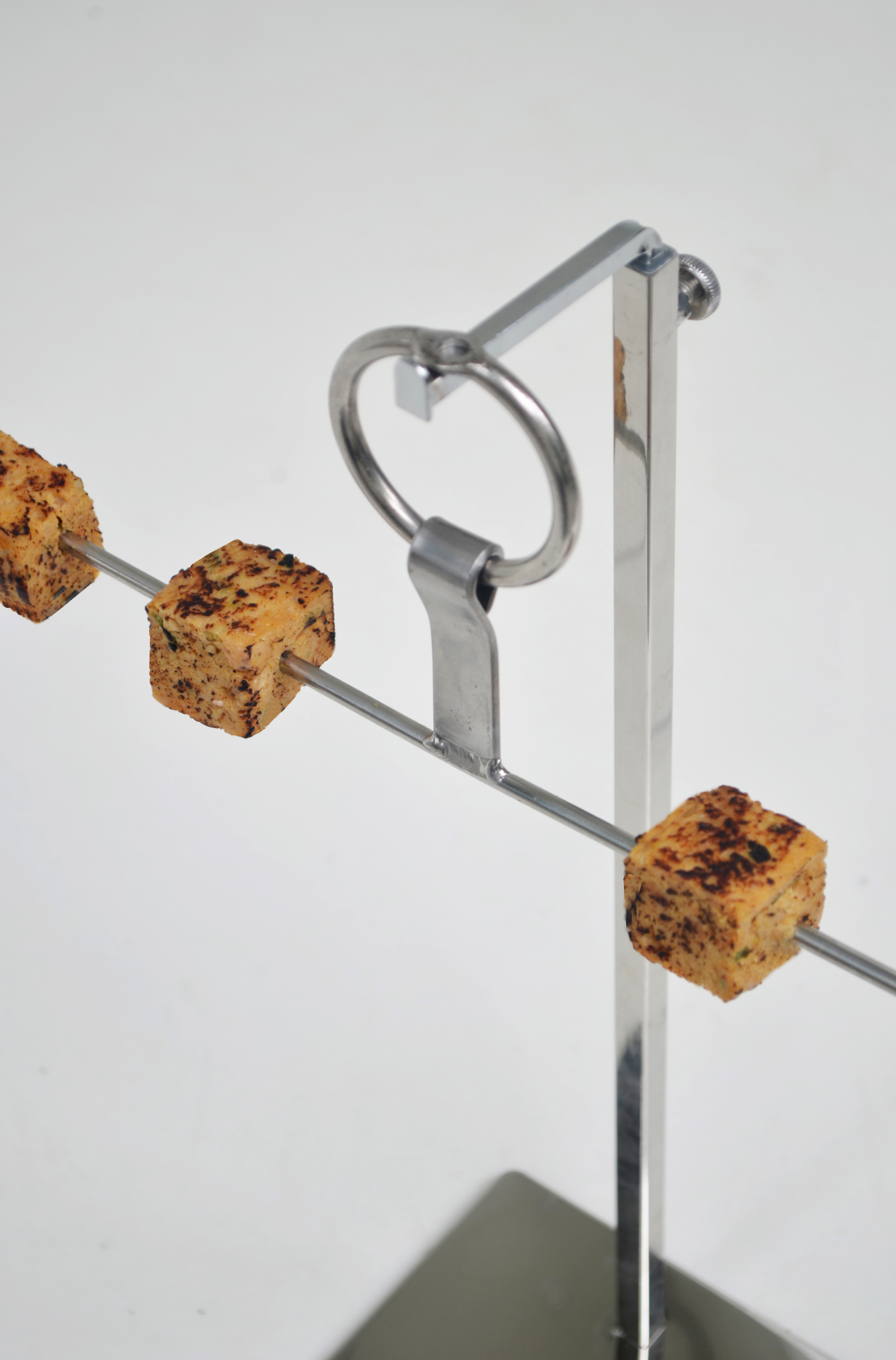 about the artists
The Picnic
(路邊野餐) is an artist studio that curates experiential gesture to contemplate and counter balance the urban hustles.
Comprising Aiwei Foo and Wangxian Tan, both multi-disciplinary artists,
The Picnic
often works with the integration of art into experience. They believe in the blurring of art and life.
Their initiative and involvement begins from the multi-disciplinary project, 'Mitä Kuuluu' 2017 and leads to the various collaborations on art and spatial matter such as Flower from the Crack and The Niche Tearoom at National Gallery Singapore, Taste Like Tea at Shift Museum, Sapporo, and The Picnic, a by invitation gastronomic experience.