EXHIBITION
Gotong Royong: Feb 2020
(Love Is... / Street Oddity)

---
3 — 28 Feb 2020

RELATED EVENTS

Meet The Artists

Fri 14 Feb 2020,
6pm — 8pm
Chat with the artists about the stories behind their photographs, over gin and red roses. A red rose comes free with a cocktail ($14+).
🌹🌹🌹
RSVP on FB


Gotong Royong
(or 'Communal Spirit') is the Arts Club's new open call programme for budding artists - whether you're a designer, photographer, abstract painter, or more. The programme represents a community spirit that the Arts Club hopes to embody and practise. These month long group shows happen quarterly, so apply now.
All original photographs are for sale, and can be framed upon request. view the works and buy them online,
visit our e-store
.
---
---
about the artists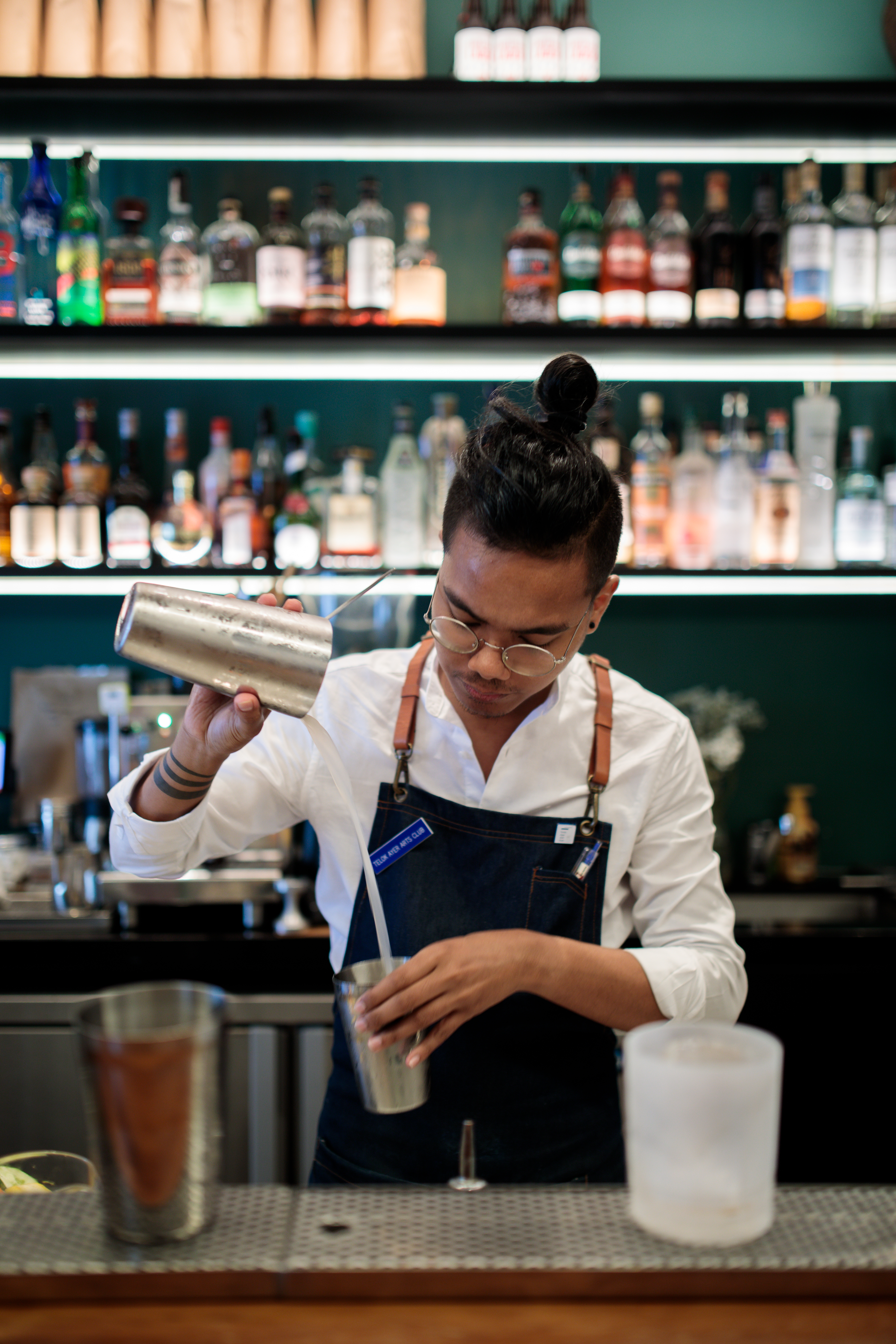 Hi there, it's
Naz
to meet you. As a bartender, my hands are my tools - they help me create new worlds. The use of hands are very important in my photography and helps me express my ideas. Photography is my creative outlet; a platform that helps me illuminate the world in my own unorthodox way. See more on Instagram:
@theshuttterbug
Elancharan Gunasekaran
is an experimental artist and street photographer residing in Singapore. He has a strange love for all things poetical and sci-fi. He is inspired by Dadaist movements, butoh and anarchism. He believes that humans are capable of governing themselves without the need of political systems. His photography and experimental works have been published in Burning House Press, RIC Journal and Maintenant: A Journal of Contemporary Dada Art and Writing.
He arts on Instagram:
@elancharang
and at
www.elancharang.com
EXHIBITION
the salon

---
21 Nov 2019 — 25 Jan 2020
RELATED EVENTS
Opening Party
Wed 20 Nov 2019,
8pm — 10pm
RSVP on FB

All Day Sale
Sat 23 Nov 2019,
4pm — 10pm
In conjunction with Kelab Malam with Mr. Has & Eden



The Salon
show is a gathering of small independent art spaces of different stripes and banners—from online platforms and hybrid spaces to an artist-run gallery with its particular set of ethos. The Salon brings these different models—intermediaries for art—to the audience of Telok Ayer for over two months, showcasing the specific personalities and peculiar identities of these spaces through the artists, artworks and programmes presented.
The Salon
Show will run over two big periods for art in Singapore—the Singapore Biennale 2019, and Singapore Art Week 2020.
---
---
about the members
CODA CULTURE
Coda Culture is an independent art space run by Singapore artist, Seelan Palay.
JALAN BESAR SALON
Conceptualised by EOMM, the annual Jalan Besar Salon popup seeks to provide a platform for learning and communication. The Salon serves to act as a catalyst for the hotbeds of creativity and progressive ideas in the fields of urban management, psychology, intimacy and socio-environmental topics through the means of art, design and philosophy.
PROJECT MEI
Project Mei is an Indonesian based online gallery that provides a borderless alternative avenue for the exposure of Indonesian contemporary art to the growing online community of collectors in the country and globally.
SO FAR
so-far is a publication and an online gallery featuring future-oriented material for the interdisciplinary mind. Dialogues between artists, technologists, and other collaborators form the backbone of so-far, and the projects that we pursue.
---
EXHIBITION
v.atas

---
by
Zhang Fuming
12 Sept — 9 Nov 2019
RELATED EVENTS
---
Art Appreciation Club: Printmaking 101: Using Woodblock



Wed 25 Sept 2019,
6:30pm — 8:30pm
Faciliated by Zhang Fuming

Telok Ayer Arts Club is pleased to present
v. atas
, a solo exhibition by young Singapore artist Zhang Fuming on the middle-class pursuit for a lifestyle that seems to come straight out of Monocle, putting forward an conspicuous image of success. On exhibition are all new works of largely black and white woodcut prints and a functional photo booth installation depicting anonymous men in suits and luxurious interiors. The word "atas" is a Malay preposition similar to "above", and has been adopted by our status-conscious society into colloquial usage to refer to something as expensive or someone with a taste for such expensive things.
Zhang Fuming is a consummate printmaker trained in printmaking at LASALLE College of the Arts, Singapore. Currently, he largely works with woodcut as his art medium, favouring the physically direct and immediate process of carving, and the intimacy with the material that it entails. Working closely and alongside the variable characteristics of the wood block, Fuming's prints often reveals rather than obscures its grains and imperfections. Labour is a recurring theme in many of his works and is mirrored in the rough uneven marks from strips of islands left to stand in the recessed areas of the block, hinting at the unseen labour of gouging away un-inked surfaces.
---
about the artist
Zhang Fuming (b.1989) is an artist trained in the disci- pline of Printmaking and work with mediums largely of traditional origin. He favours the direct and physical nature of the Printmaking proccess as it allows him to focus on the creation of imagery as a means to uninter- rupted communication with his audience.
Harnessing the direct, efficient usage of black-white narratives in expressing critical social messages, he create works reprising the role of social realism.
An early series of work entitled "Rice Bowl" (2010) anchored his concepual oversight – The term Rice Bowl being an analogy referencing the staple means a person earns his or her living. Since, the representation of men within their genre of livelihood have continued to be a reoccuring inspiration and central theme for his work. His developed bodies of works reflects societal expecta- tions and biasness, granting placid observations with the comprehensions of social commentary.
In 2014, Zhang was formally awarded the Young Talent Programme Solo Exhibition Prize and present- ed his debut solo exhibition, "The Quest: The Exquisite Rice Bowl", in Ion Arts Gallery on September 2015. He had since showcased his second solo exhibition, "Poised for Success" in late 2016 at AC43 Gallery.
Amongst his selected group exhibitions include "Daydreams + Nightmares" (2014) at The Substation Gallery as part of the Singapore Night Festival, "Presence and Distances" (2015) at Flaneur Gallery, "You Don't Need 100 Editions" (2018) at the Institute of Contemporary Arts, and more recently, "Bon A Tirer" (2018) at AC43 Gallery.
Abroad, Zhang has participated in artist initiated showcases such as Buku Mini in Jogjakarta (2017) and have been selected the Singaporean representative in The 21st Century Maritime Silk Road Art Week in Xiamen, China, 2016.
Zhang's creations are held in various private collections with notable patrons such as Mr Koh Seow Chuan and the Ministry of Environment and Water Resources, amongst others.