#TAACRADIO
Being cooped up and left to one's own devices sounds like a perfect recipe for unleasing some creativity. See how some artists are responding to the lockdown, and enjoy some playlists they put together that capture this mood:
---
#4: Playlist by Susie Wong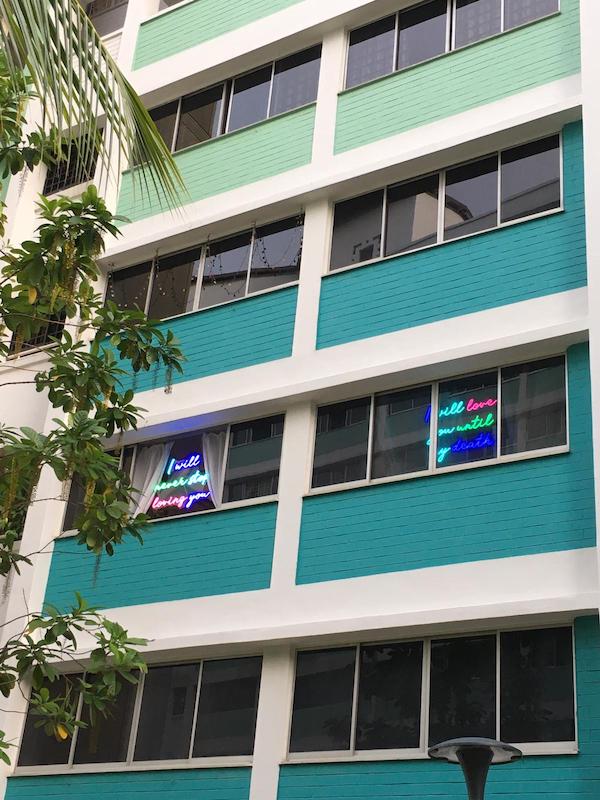 Images courtesy of the artist.
This lockdown, artist
Susie Wong
put up two neon lights that spell out the words "I will never stop loving you", and "I will love you until my death". First exhibited at
'Dancing Alone (Don't Leave Me)
", an exhibition earlier this year at Objectifs, these glowing promises speak of an optimism that feels hard to place today. One feels an added nostalgia calling to mind her work—a video installation of solitary women dancing freely—given the current state of affairs that make a dance hall, let alone any social gatherings feel far, far away. Yet somehow, the glow of the LED tubes lends a rather phantasmic, surreal air of hope to this HDB estate, and hopefully whoever looks up and sees the romance. She's shared some of her favourite songs in this playlist titled 'Meeting You a Metre Apart'.
---
---
#3: Playlist by Aiwei Foo (@awfoo)


Aiwei Foo
's DAILY HAT OBJECTS: a series of images and videos that improvise with make-shift materials found at home prompting new ways of looking at the objects around us. Enjoy this playlist of Aiwei's favourites, and have some fun of your own reinventing our relationships with everyday things.
---


#2: Playlist by Mike HJ Chang (@booboatship)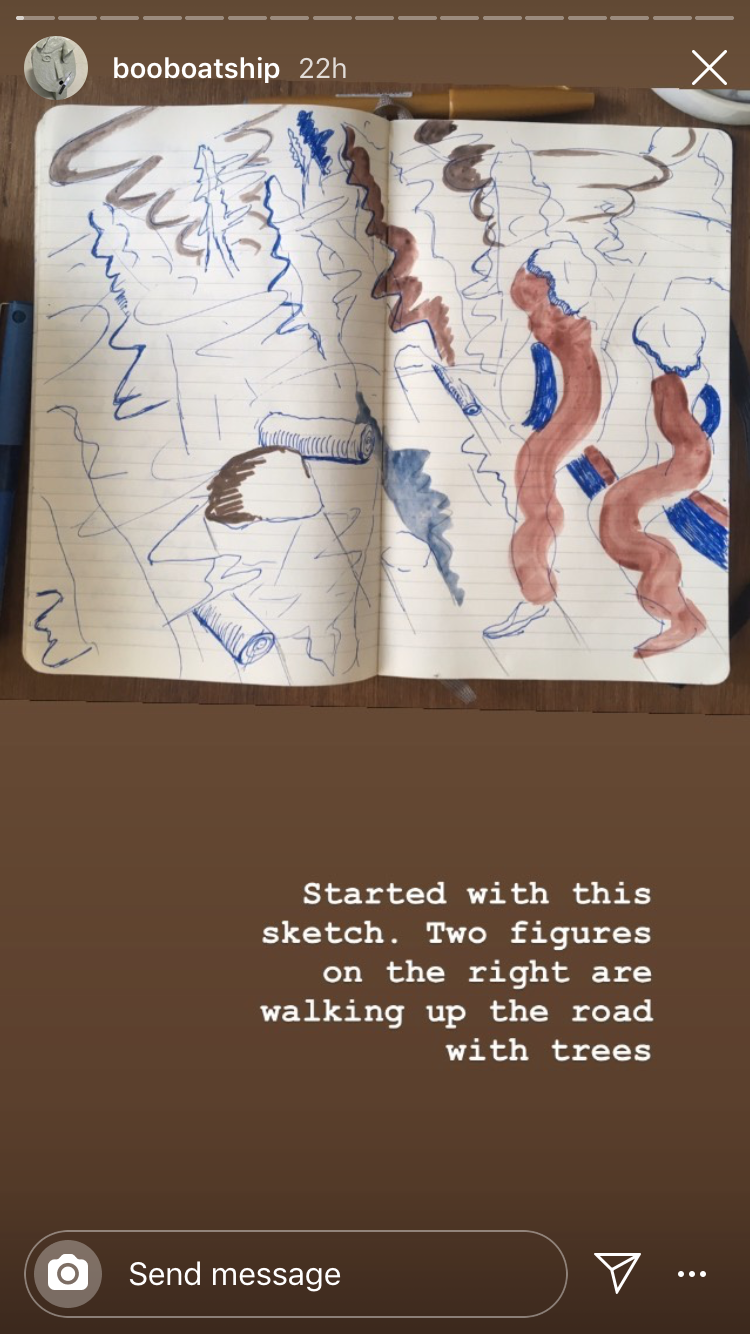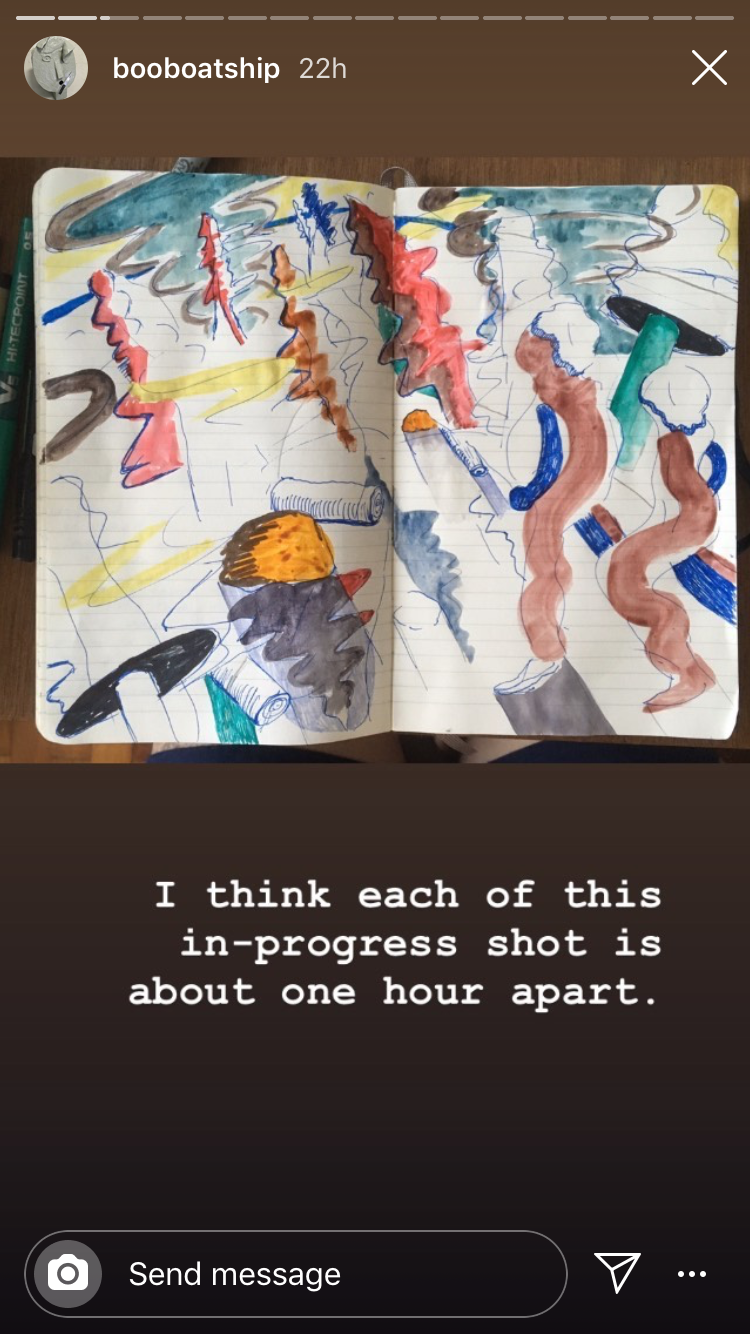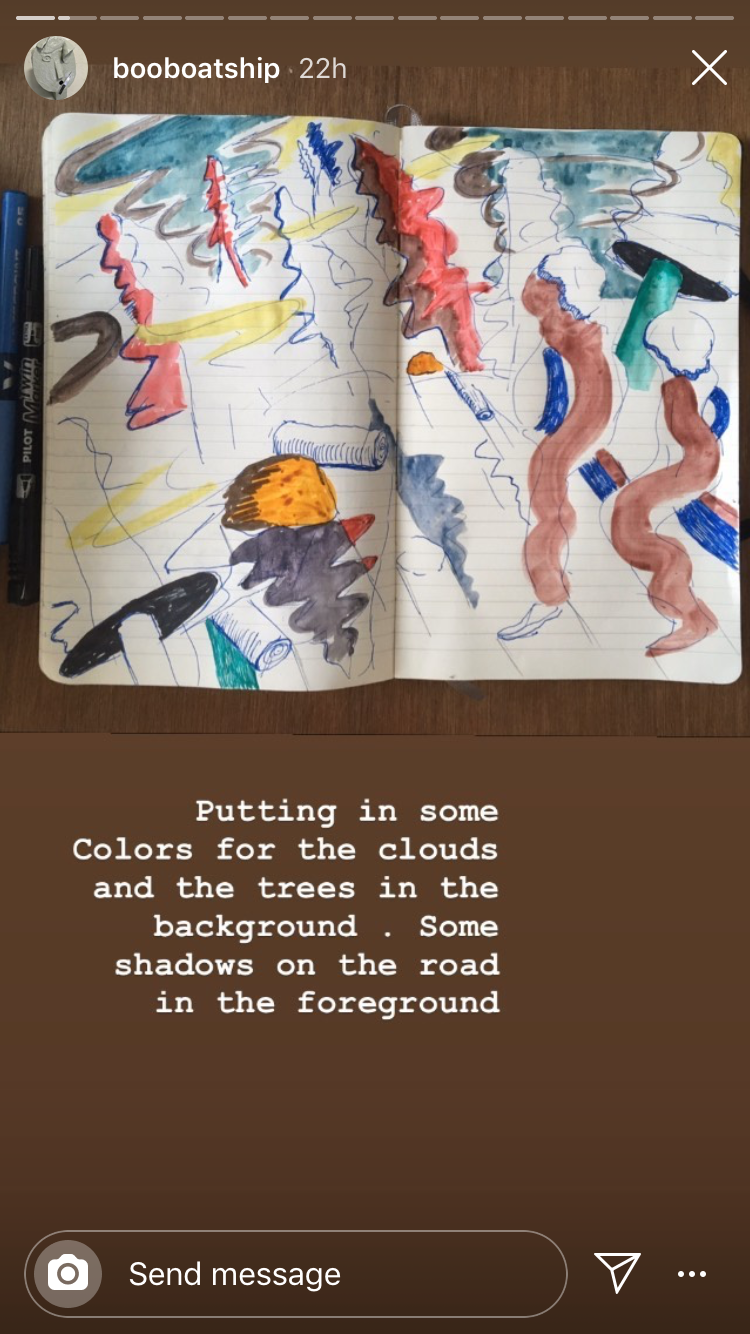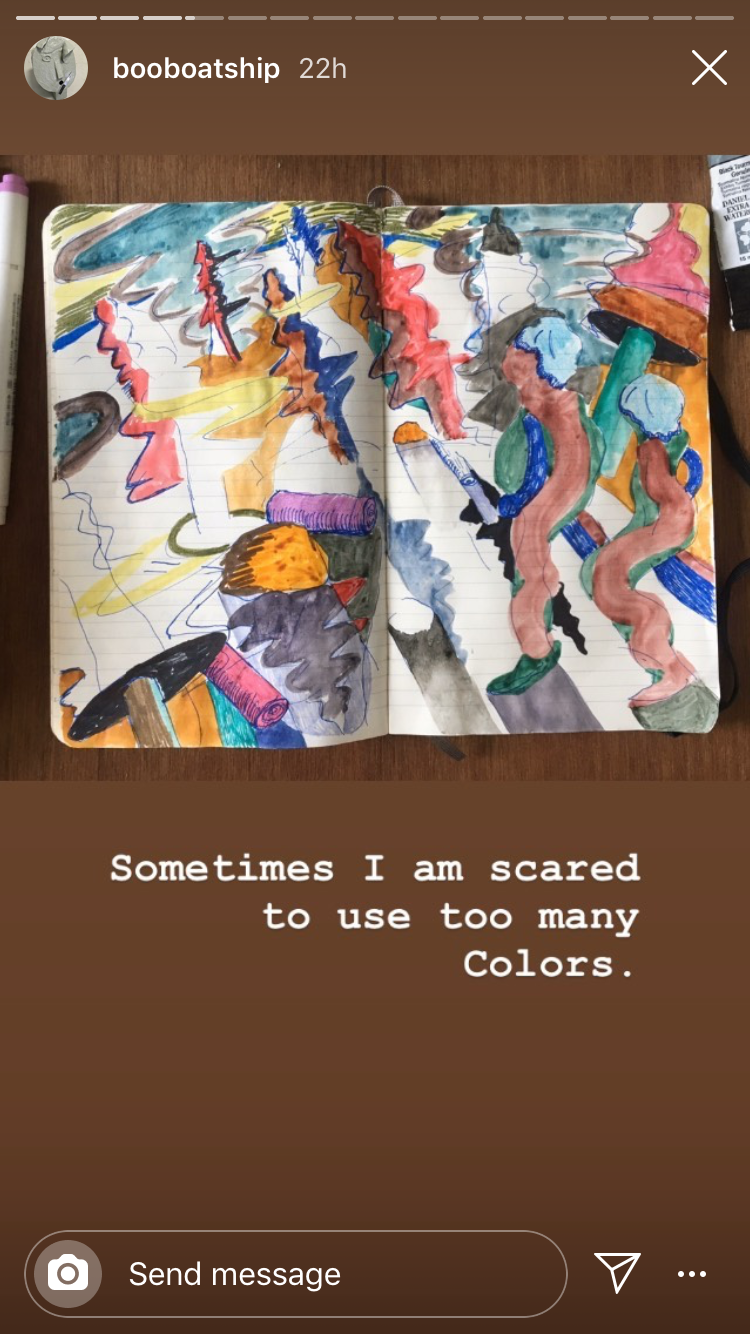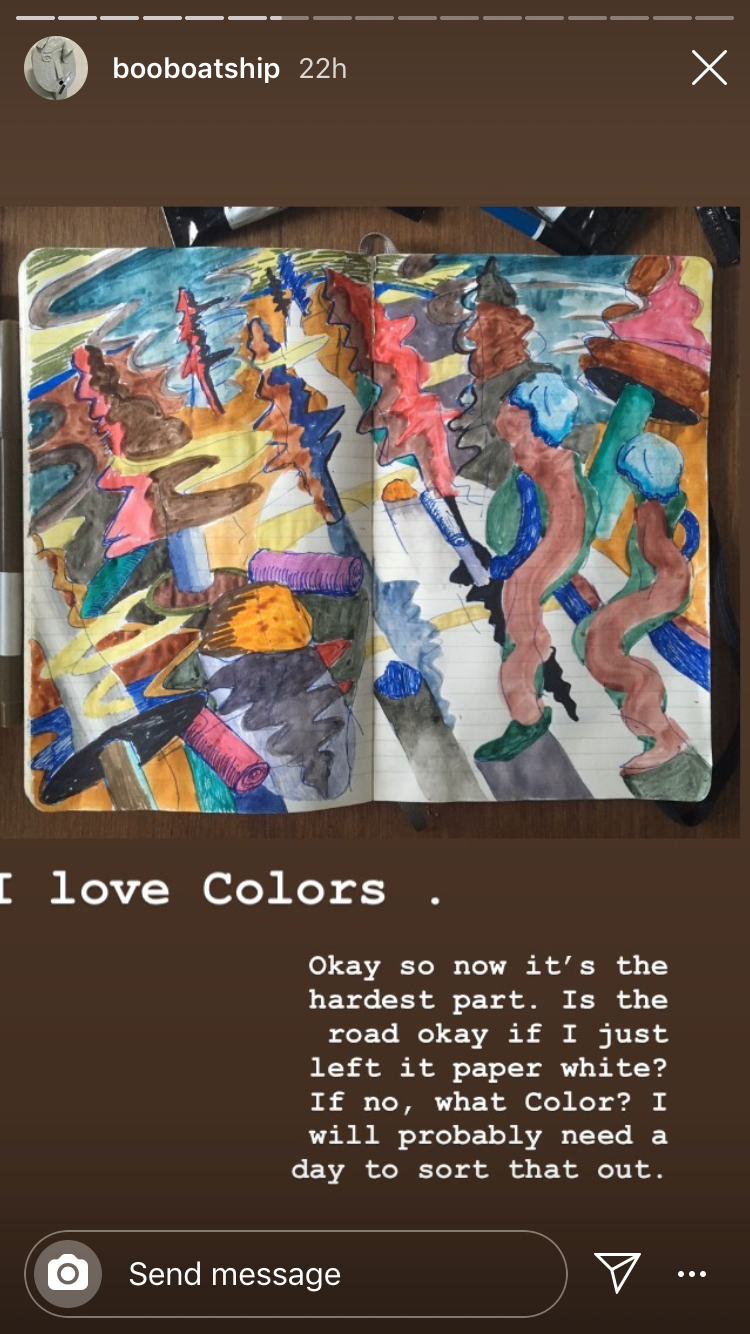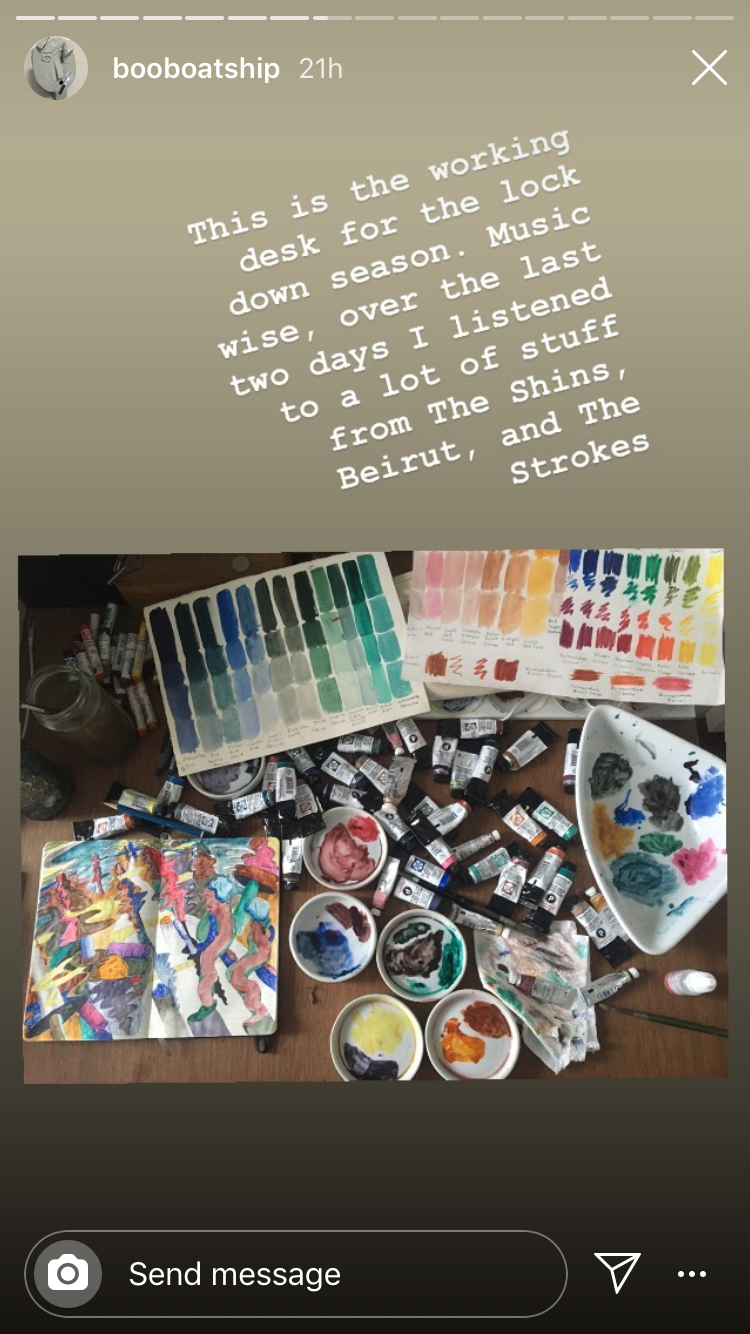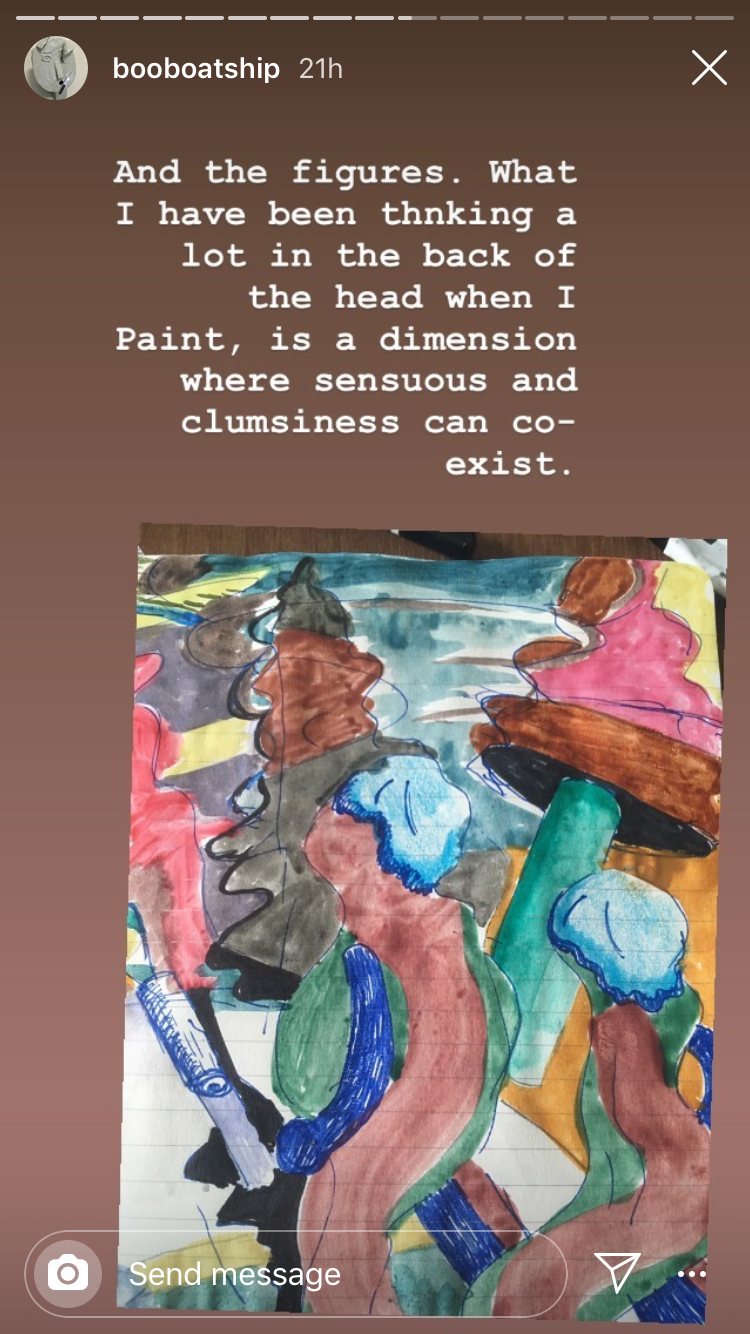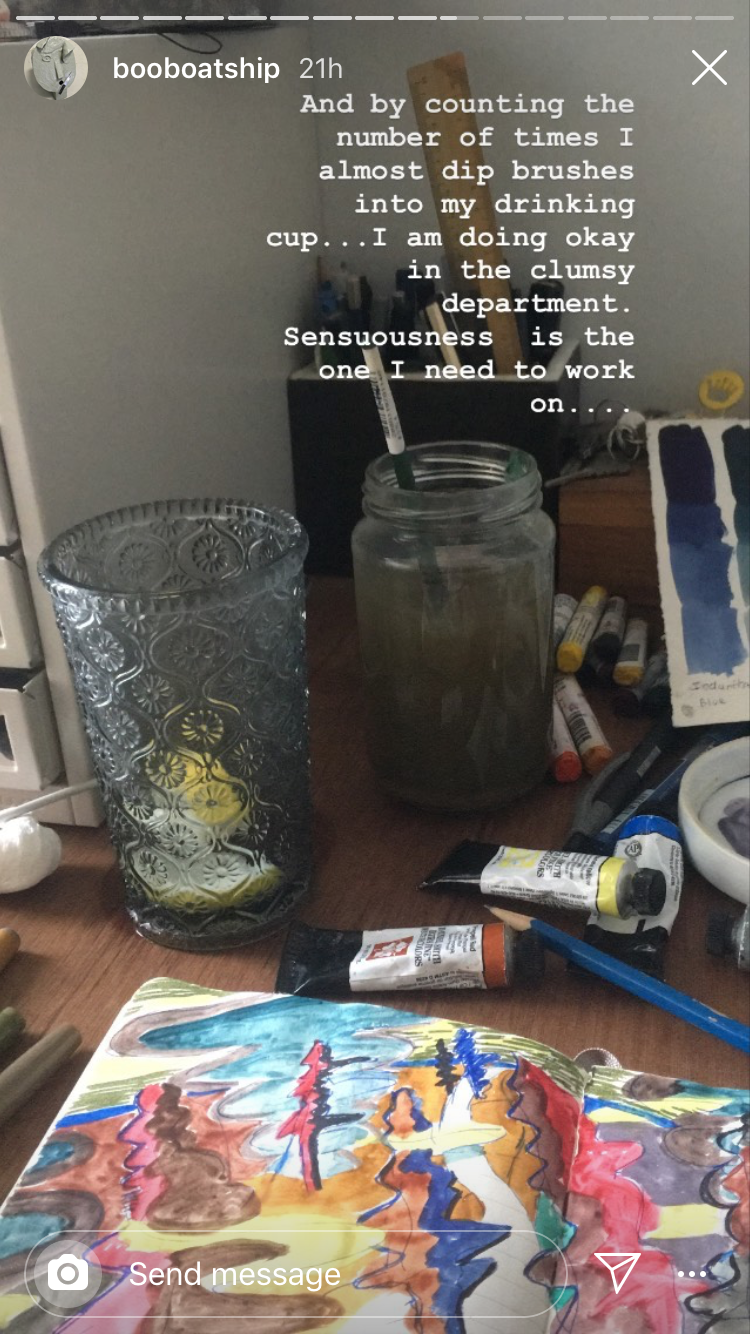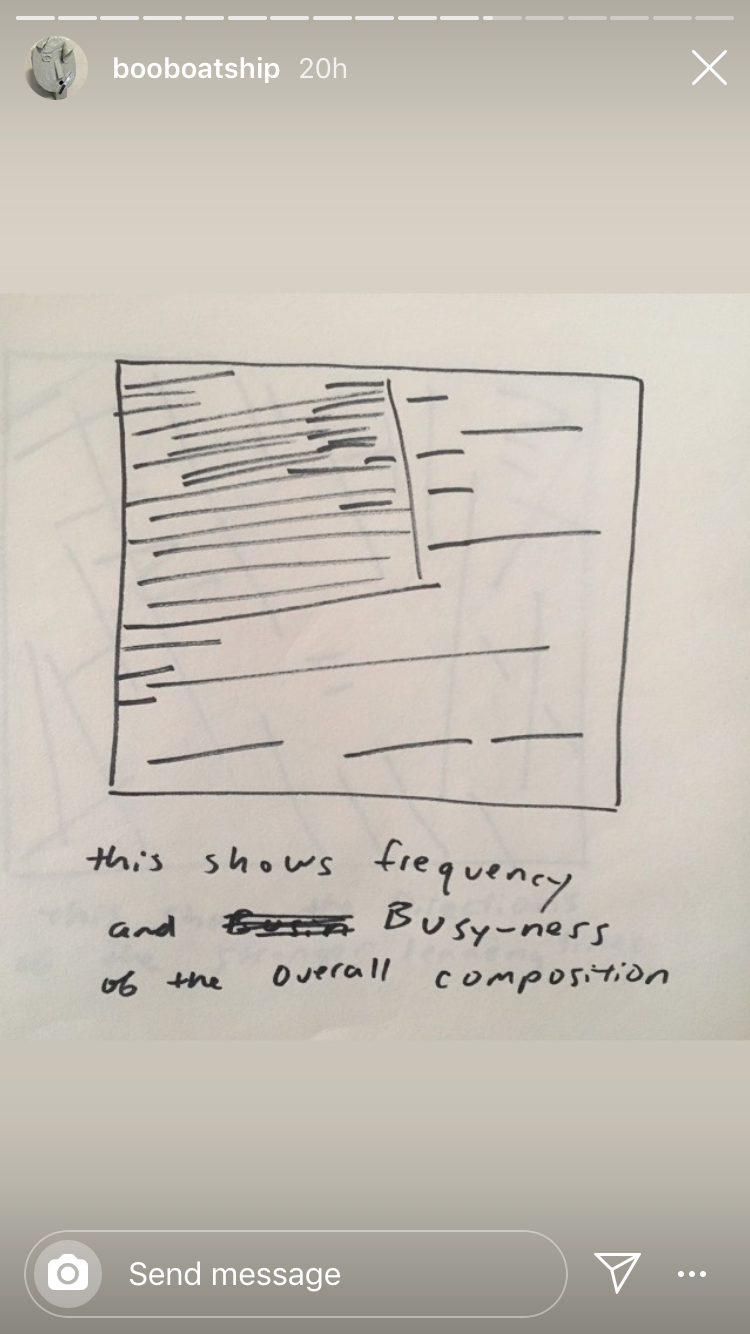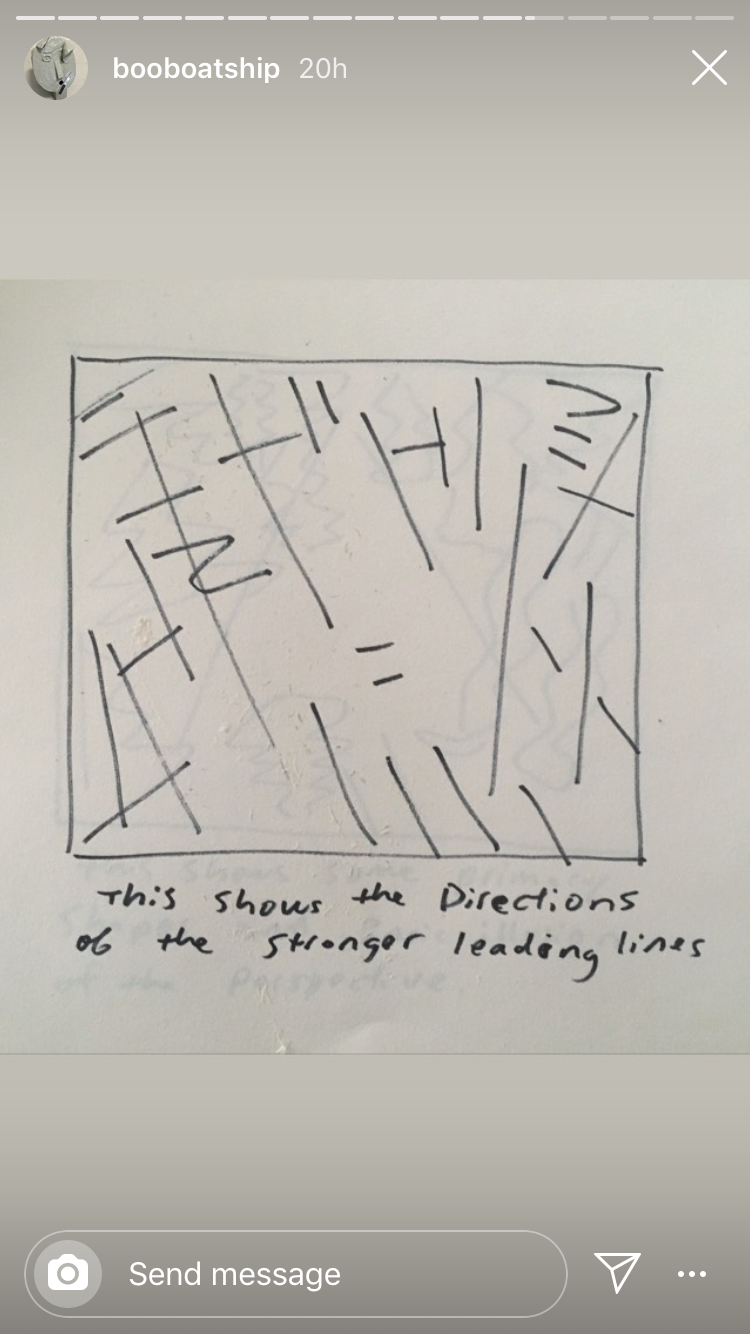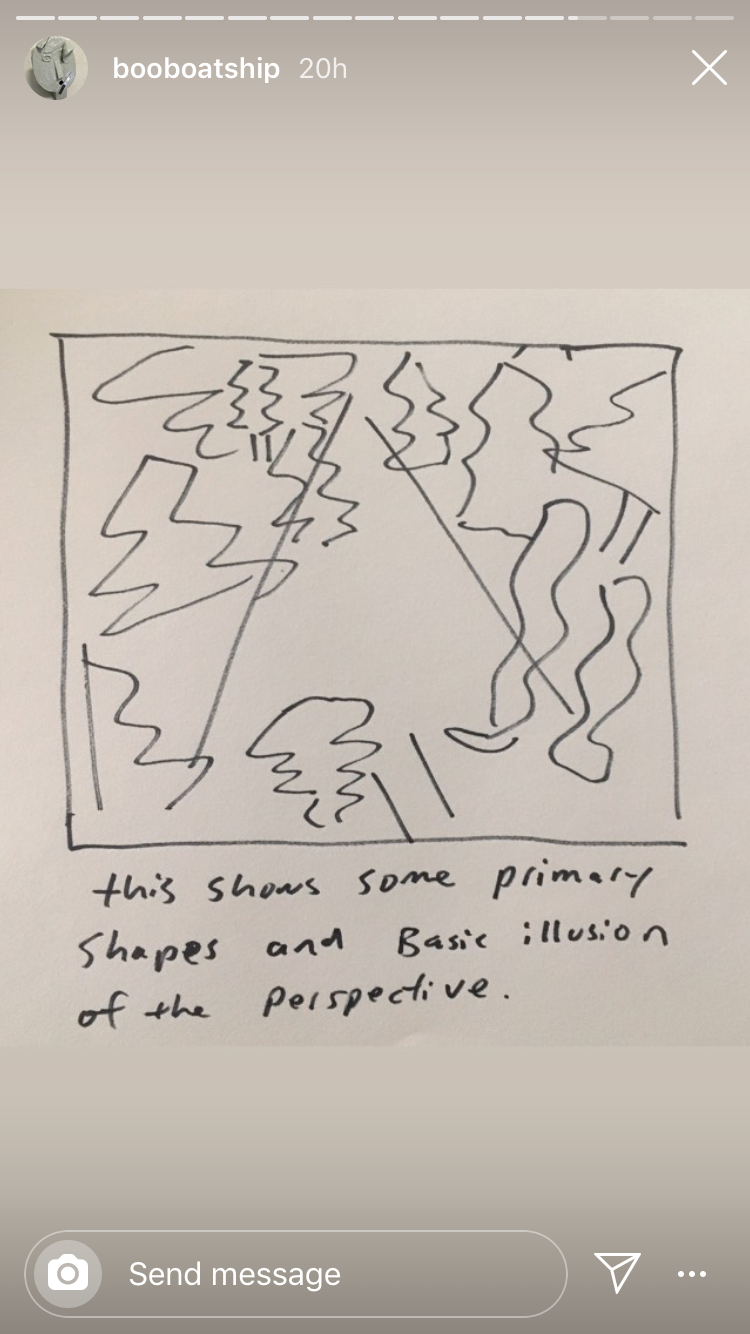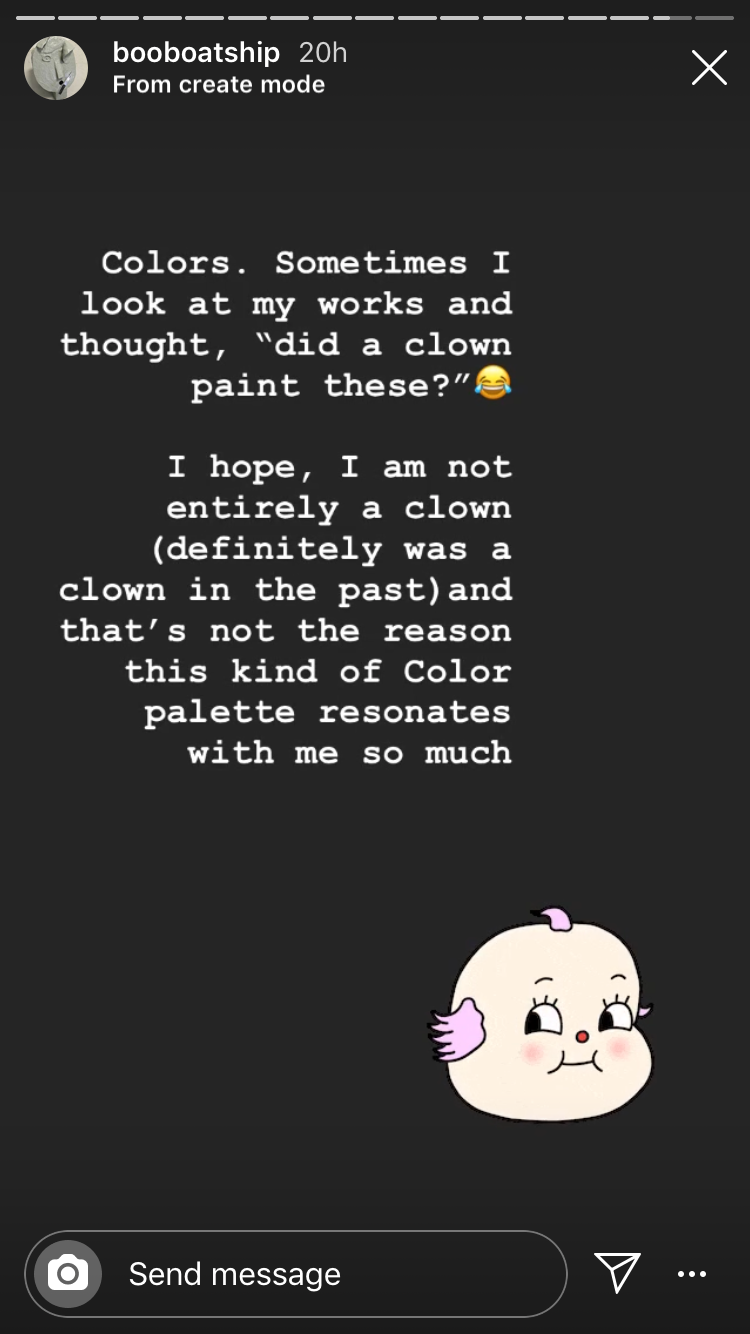 "Pick from a list of my studio staples. The central song here is Panda Bear's "Good Girls / Carrots". The song is about the joy of making music, ignoring noises, and be true to your own tune. And it's a killer track, it gets to me every single time. Then follow up by Destroyer's "Painter in Your Pocket" and Song Ohia's "Love and Work" to underline the strangeness of art making, jealousy, melancholy, and struggle."
---
---
"Let me paint the picture : Its sunday, I'm obviously home, I open all my windows, I'm making art and I start playing this exact playlist. I groove to it while making art and listen to its sounds seamlessly blend with the outside world."
Polina is part of a group show — together with Kara Inez and Nature Shankar — that the Arts Club is planning in 2020. Look out for details coming soon.
OFFICE HOURS
---
with Rawjak & Co.
Wednesdays
5pm—8pm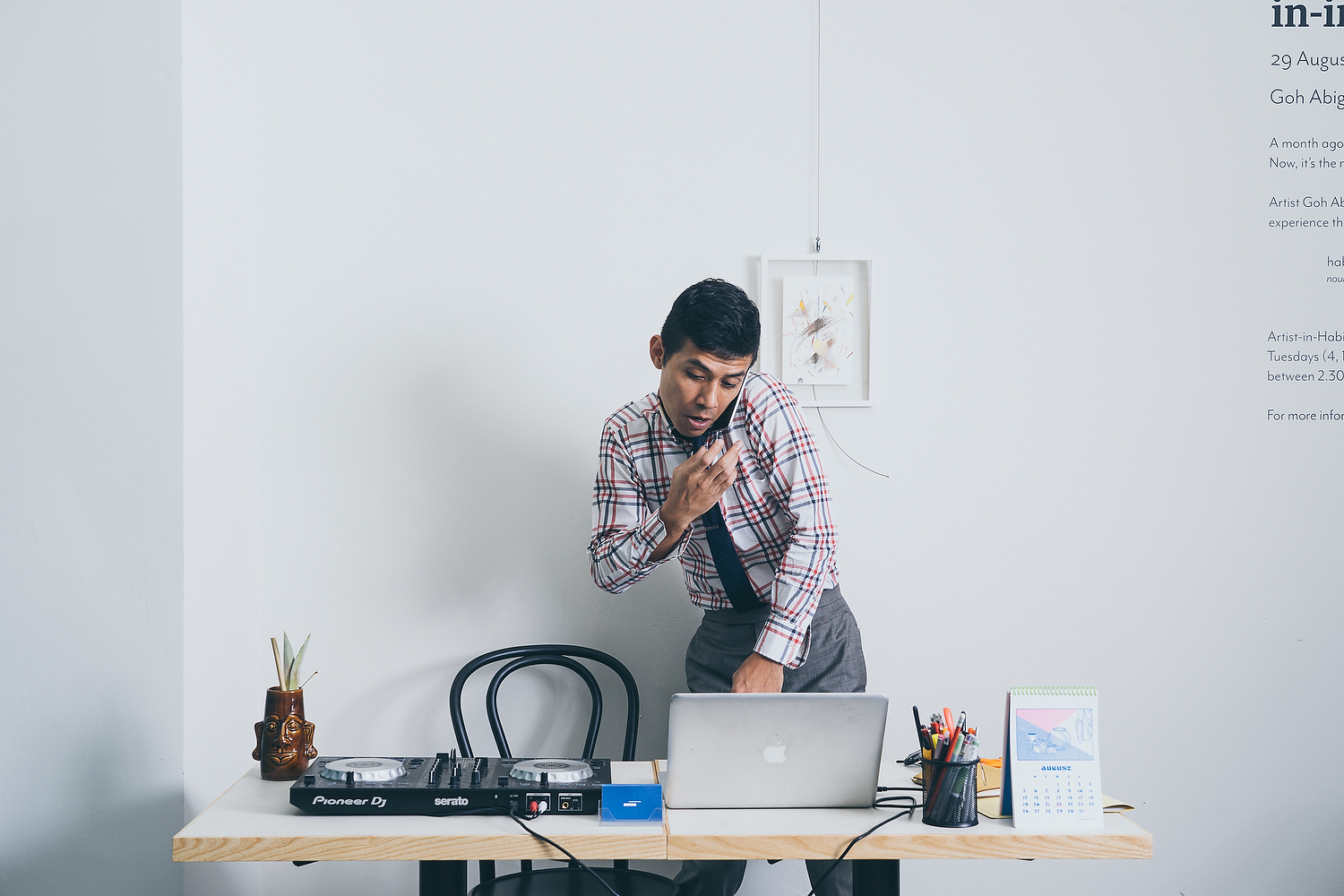 Office hours for a DJ isn't the same for most of us. That's why it's called
nightlife
. A tongue-in-cheek subversion of entrenched notions of 'labour' and 'work',
Office Hours
is a weekly after-hours sound session for digital turntablists and selectors. Expect an eclectic soundscape of world music including afro jazz, rare groove hits from the region.
Join the DJs as they report to work every Wednesday, and grab drinks with your mates with drink promos better than Happy Hour.
---
Since we're taking a break, enjoy some of our curated in-house playlists here:
LOCAL OLDIES (BUT GOODIES):
SOUND SESSIONS
---
with The Tee Trio
17 August 2019, Saturday
5pm, 8pm
75mins each

$20nett
Book tickets via
Peatix
.
Can elements of jazz happen within the 'confines' of classical music? The Tee Trio will explore improvisation using classical music structures. With several focus points, they will explore various structures within the freedom of improvisation. They will also play pieces of music that look at the conversational side of music, as well as freeness within structure. Each 75 min set will include conversation among musicians and audience, so ask those questions you always had about classical music as a genre!
---
about the musicians
Weng, Laura and Clarissa met in 2016 at the Royal Academy of Music, London, during their undergraduate study. Initially strangers, they were brought together by their love of chamber music and have since performed across England.
Praised for their awareness of ensemble playing and musicality, they were semi-finalists in the St Martin-in-the-Fields International Chamber Music competition in 2017. Following that in Summer 2018, they were invited as Young Artists in the annual Lichfield Festival and Dumfries & Galloway Arts Festival (Scotland), and they also gave their debut performance at the renowned St James' Piccadilly Church in London. Most recently, the trio performed at St Boltoph's without Aldgate and played in a masterclass with John Myerscough from the renowned Doric String Quartet.
The Tee Trio was also privileged to receive scholarships to study under Thomas Ades in the International Musicians' Seminar Prussia Cove 2018, as well as with Carole Presland, Leland Chen, Alexander Bailey, Maureen Smith at the Cadenza Music Course. At the Royal Academy of Music, they received regular coachings from David Smith, Michael Foyle, and Nicola Eimer.
---
about TAAC:LIVE

Singapore has become a haven for music lovers. With weekends jam packed with gigs, DJ events and music festivals every week, there's music for everyone and everywhere. With this, it's harder to differentiate between the underground and the mainstream. With TAAC: LIVE, we're carving out a safe, intimate space for the contemplation of not yet normalised forms of music, and for bands or groups that may not yet have found regularised spaces to perform. With an inclination toward left-field or experimental forms of presenting and performing music, the quarterly TAAC: LIVE embodies the Telok Ayer Arts Club spirit of inclusivity and bending the rules.